STALLIONS
"Laser" photos are courtesy of Ginny Long
Shauna Lidikay
Darkside Dark Knight Rules, AMHR
AMHA reg./ AMHR
Color: Smokey Black Year Born 2010
"33.5 inches" at age 2.
he has been DNA tested and he is a Smokey Black, homozygous for Black, Carries one Cream Gene
This young stallion is a product of two of the hottest gene lines in the industry today:
First Knights on the top, out of a mare from Flying W Farms Blue Boy lines on the bottom. Laser also crosses twice to Rowdy, once on the top and once on the bottom. Lightly shown, received two Reserves.
Grandson of
FIRST KNIGHTS BREAKIN ALL THE RULES
"Conders Without Exception", AMHA
First Knights Breakin All The Rules
Conders Exception to the Rules
Cascades Top Cats Crystal Champagne
Cascades Midnight Blue
Cascades Midnight Magic
Cascades Little Alpha Blue
"Presenting: The Powerhouse Stallions of Darkside"
LM Idols Monogrammed In Gold
First Knights Breakin All The Rules
First Knights Billy Idol
Sheep Meadow Goldilocks
LM Blues Isabella
Flying W Farms Blue Sensation
Flying W Blue Boys Picture Perfect
CLICK ON PHOTO TO GO TO GRAHAM'S PAGE
("Graham")
("Laser")
Sire is:
Conders Exception to the Rules
Dam is
Cascades Midnight Blue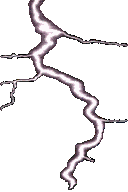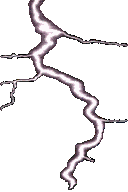 First Knights Breakin All The Rules
First Knights Billy Idol
Sheep Meadow Goldilocks
LM Hawks Classic Fable
Champion Farms Nighthawk
Cottontails Teddy Bear
CLICK ON PHOTO TO GO TO HENNESSEY'S PAGE
("Hennessey")





Dell Teras Super Man
NFCS Superman (HOF)
Rawlinsons Fannie
Michigan's Pretty Penny (HOF)
Michigans Instant Replay
Michigans Little April (HOF)
("Kryptonite")
McCarthy's Kryptonite (HOF)
CLICK ON PHOTO TO GO TO KRYPTONITE'S PAGE
Rivenburghs Jess Phenomenal
2013 R/ASPC Foundation Stallion

Sired by McCarthys Jesse James of Rivenburgh (HOF)
out of Springer Farms Midnight Storm (HOF)